Home
›
Classifieds
Chicago | Thousands of Records! $3.33 Each, Discounts for Volume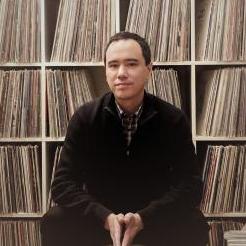 trew3000
Chicago, IL
8 Posts
Enjoy time away from lockdown with some
real-world digging
! For those of you into Disco, Soul, Funk, Boogie, New Wave, Hip Hop, Electro, Freestyle, RnB/90s/New Jack Swing, Synth-Pop/80s, Rock, House (of all types), and Techno... This sale is for you.
The eras span the mid/late 1970s through the early 90s. The majority of the records are promotional 12inch singles with a large selection of LPs, in pristine condition. White labels, test presses, imports.
We're asking $3.33 per record, with discounts applied as you buy more. Shopping is by appointment only, Monday-Saturday 12-8pm. Located near West Town in Chicago.
Contact us now
to schedule a timeslot! Dealers welcome.
IMPORTANT FOR 2020
*Facemask required.
*We provide a listening station, rubber gloves, & hand sanitizer.
*Appointments are 2 hours long, and you'll be solo. So there's plenty of time and space to really dive in!