Home
›
Strut Central
ROB (Ghana) 2019 concert video
schoggi
294 Posts
Sunday 24th May 8pm (MET) replays Monday 25th + Wednesday 27th May at 9pm MET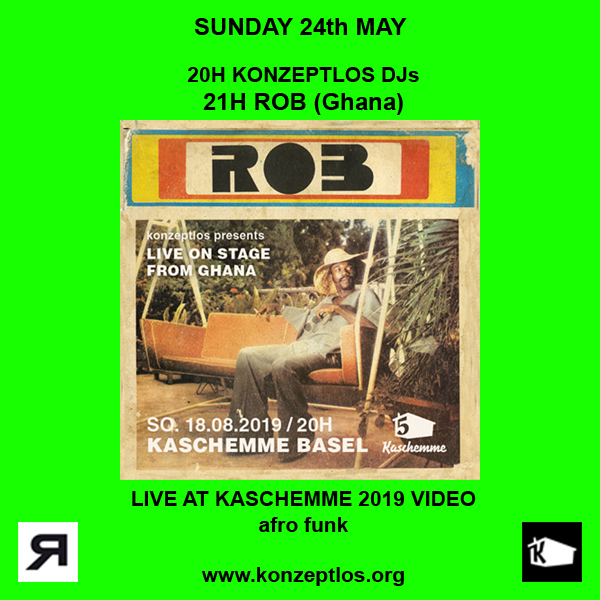 ROB (Soundway Records / Analog Africa, Ghana) Afrofunk

70yrs old Ghanaian singer and afrofunk legend ROB was on his first tour ever. We were so happy to have him and the incredible band on stage, just in time to celebrate the 5th anniversary of our concert series "Konzeptlos presents". The first show in Basel was cancelled due to visa problems but finally they made it to our club and made us all sweat as promised:
If you want to read the full story about the cancelled concert and how the band made it happend to play, a little more background information on ROB or how the record found in Accra ended up in his hand, then read the post i've placed over at Waxidermy:
http://waxidermy.com/bbs/viewtopic.php?f=3&t=55463&start=223
Sorry about the sh*tty english, i might correct it later when i have time.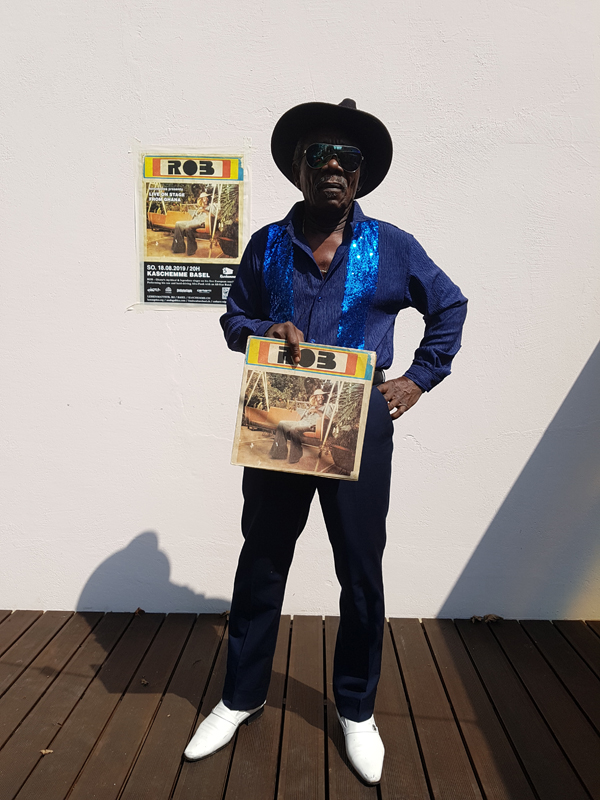 Sunday 24th May
8pm MET Konzeptlos DJ set
9pm ROB (Ghana) 2019 concert video

Monday 25th & Wednesday 27th May
9pm ROB (Ghana) 2019 concert video

ROB & THE ALL-STAR BAND

ROB – vocals
Eric Owusu 'Sunday' – percussion
JJ Whitefield – guitar
Tomi Simatupang – bass
Bernd Oezsevim - drums
Andreas Kainz - organ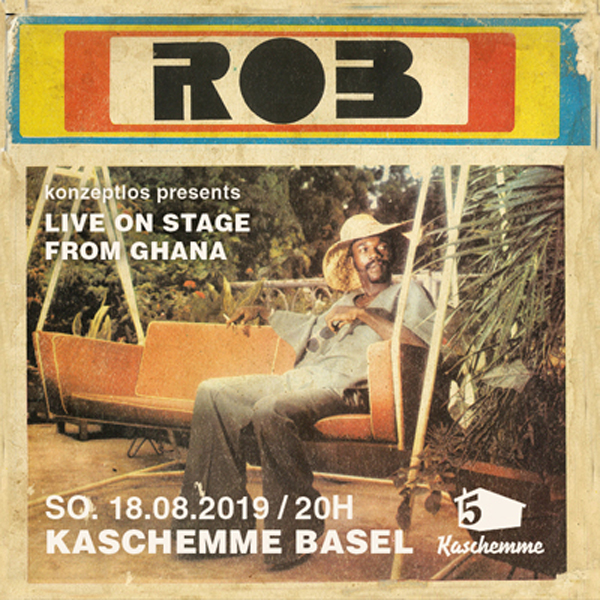 About
In the last 6 years the Konzeptlos DJ duo organized many incredible concerts at Kaschemme
(click here)
. Many of these sessions were recorded in collaboration with Flashback Records and the consent of the artists. The finished audio/video recordings are given to the band for free.
In the coming weeks we'll reveal these unheard archive gems, free of charge on the
Rochade project streaming
page. Every Sunday 8pm (MET) a new concert and two replays Monday and Wednesday at 9pm of the following week.
Thursdays we announce the forthcoming concert on the Kaschemme page and activate a solidarity ticket (Soli-Ticket) sale. You enjoy what you hear/see and you want to support these artists and Kaschemme? Then buying a "Soli-Ticket" (
click here
) is the right way to go! The revenue is distributed 50/50 between the band and Kaschemme.
The Sunday sessions start with a one hour DJ set of crackling plates presented by Konzeptlos.
Thank you for your support and enjoy.
Konzeptlos
http://www.konzeptlos.org/
Facebook
Instagram