Home
›
Strut Central
The Soul Pleasers (USA/CH) feat. Neal Sugarman concert video 2019
schoggi
294 Posts
Sunday 10th May 8pm (MET) tonight...

The Soul Pleasers (USA/CH) soul jazz funk
Neal Sugarman, tenor sax player of The Dap-Kings and Daptone Records label boss moved to Switzerland and founded The Soul Pleasers. The band consists of local musicians who toured with actls like Ben E. King, Gerald Albright, Sophie Hunger, Anastacia etc. and learned their skills by legends like Armando Peraza (Santana) or Bill Summers (Herbie Hankcock). As part of the 5th anniversary festival of the Kaschemme Club on June 6th 2019, the still "young" Soul Pleasers were performing on the big stage of the small club. Damn, they grooved the hell out of it,.think of Ramsey Lewis, Young Holt Unlimited und Jimmy Smith. It was incredible and the said they'll come back as soon as possible. Yes. (L'Eclair played right after them for the 2nd time at the club, what a night)

Sunday 10th May8pm
Konzeptlos DJ set
9pm
THE SOUL PLEASERS feat. Neal Sugarman (USA/CH) concert
video
2019
Monday 11th & Wednesday 13th May
9pm
THE SOUL PLEASERS feat. Neal Sugarman (USA/CH) concert
video
2019
Band
Neal Sugarman
/ sax & flute
Ephrem Lüchinger
/ piano
MIchael Flury
/ trombone
Andy Tolman
/ bass
Luce Ramela
/ drums
Marc Brazil
/ percussion
concert video: VasilFX
www.vasil.ch
About
In the last 6 years the Konzeptlos DJ duo organized many incredible concerts at Kaschemme (click here). Many of these sessions were recorded in collaboration with Flashback Records and the consent of the artists. The finished audio/video recordings are given to the band for free.
In the coming weeks we'll reveal these unheard archive gems, free of charge on the Rochade project streaming page. Every Sunday 8pm (MET) a new concert and two replays Monday and Wednesday at 9pm of the following week.
Thursdays we announce the forthcoming concert on the Kaschemme page and activate a solidarity ticket (Soli-Ticket) sale. You enjoy what you hear/see and you want to support these artists and Kaschemme? Then buying a "Soli-Ticket" (click here) is the right way to go! The revenue is distributed 50/50 between the band and Kaschemme.
The Sunday sessions start with a one hour DJ set of crackling plates presented by Konzeptlos.
Thank you for your support and enjoy.
Konzeptlos
http://www.konzeptlos.org/
Facebook
Instagram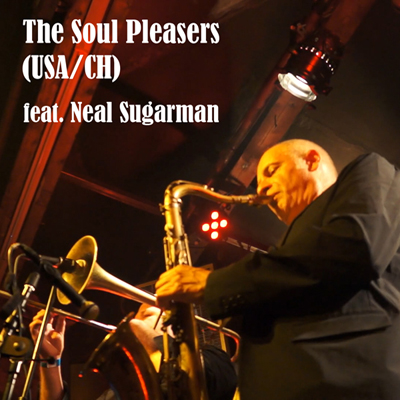 TAGGED: