Home
›
Strut Central
L'ECLAIR (CH) concert (2018) 6th & 8th April 9pm MET / psychedelic funk jazz
schoggi
294 Posts
Tonight (Sunday) 8pm met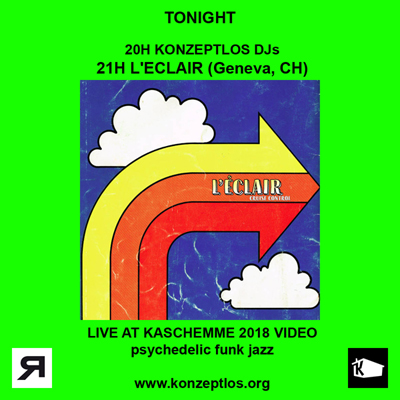 DJ set (audio) / concert (video) - Stream:
konzeptlos
(concert replay on Monday + Wednesday 9pm met of the following week)
This was one of the earlier concerts by the band L'Eclair from Geneva (Switzerland) after releasing their 1st album. It was organized by my best friend Daniel and myself (aka Konzeptlos) in 2018. We'll stream a new concert (video or audio) every Sunday evening at the same time after a one hour DJ set (audio only so far). These streaming session are a part of an on going project to support the musicans and the club, most importantly those employees who are not supported by state during these crazy times. Read more about it below if you like. We have many more incredible concerts in the pipeline.
Stay safe and Hope you enjoy the music. Peace Rainer
About
In the last 6 years the Konzeptlos DJ duo organized many incredible concerts at Kaschemme
(click here).
Many of these sessions were recorded in collaboration with Flashback Records and the consent of the artists. The finished audio/video recordings are given to the band for free.
In the coming weeks we'll reveal these unheard archive gems, free of charge on the Rochade project streaming page. Every Sunday 8pm (MET) a new concert and two replays Monday and Wednesday at 9pm of the following week.
Thursdays we announce the forthcoming concert on the Kaschemme page and activate a solidarity ticket (Soli-Ticket) sale. You enjoy what you hear/see and you want to support these artists and Kaschemme? Then buying a "Soli-Ticket" is the right way to go! The revenue is distributed 50/50 between the band and Kaschemme.
The Sunday sessions start with a one hour DJ set of crackling plates presented by Konzeptlos.
Thank you for your support and enjoy.
Soli/Donation-Tickets
Partners
http://kaschemme.ch/
http://www.flashbackrecords.ch
https://m.twitch.tv/rochaderochade
Follow us on
https://www.instagram.com/konzeptlos.ch
https://www.facebook.com/konzeptlos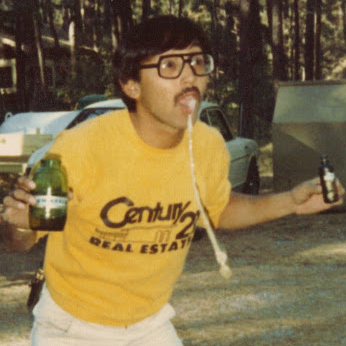 TAGGED: