Home
›
Strut Central
Africa's Lost Vinyl Record Factory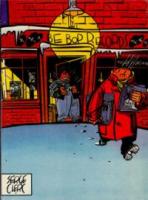 Yemsky
620 Posts
I suspect the reviews on Amazon are fake.
Has anyone read this?
https://www.amazon.com/Africas-Lost-Vinyl-Record-Press-ebook/dp/B07BPR5CTV/ref=sr_1_1?keywords=gordon+wallis+vinyl&qid=1581538573&sr=8-1
"
What would you do if you found an entire vinyl record factory rotting away in some far flung corner of Africa? This is a tale so outrageous it would be unbelievable if it wasn't true.
This gripping true story documents the amazing discovery of Africa's last record factory.Abandoned for twenty years, the fully functional machinery sat forgotten until the author stumbles across it in a desolate industrial site.But globally, vinyl is hot again, and this could be the business opportunity of a lifetime!An outrageous and audacious plan is hatched and the seeds of a vinyl revival dream are plantedBut the factory owner is suspicious, and crooked government officials are watching.Will the plan succeed? Will a single record ever be made again? Or will the factory be condemned to rust away forever?Wild Elephant encounters, robberies, near death experiences, and chaos ensue as the giant machines are ripped from their dusty grave in a desperate attempt to give them a new life in Europe. The struggle for vinyl perfection just got very real.
A must read for any record collector or music fan. Grab it!
"