Home
›
Classifieds
BREAKS, GOSPEL and DISCO Records at auction now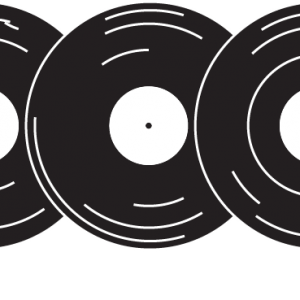 bain0005
12 Posts
Rough Day Records has three fantastic pieces up for auction now. First and foremost, the highly sought after, incredibly scarce Macurdy Bros. - "Live" At The Intermission. This record has breaks for days—some with organ and one monster extended open break at the end of the album's first cut "Beginnings". Don't know what I'm talking about? Click on the link and listen to the sound files in the item description.

Next is a nice piece of Pittsburgh gospel complements of the soulful Trebletones. This record has some extremely soulful vocals and nice musical passages. This is one of the Trebletones later records but it still has their hallmark sound. Nice find.
Finally, the exotic disco stylings of The Universal Robot Band. This is a white label promo of the album that brings you a funky disco take on the Flintstone's theme, and that's just the album's opener. It's only up from there lots of great extended disco tracks with plenty of boogie.
Use the links below to visit the auction listings. All auctions conclude this Sunday, May 20th. Thanks for looking.
MACURDY BROS. - "LIVE" AT THE INTERMISSION FUNK R&B SOUL BREAKS SCARCE
THE TREBLETONES I Shall Get Home Someday VINYL GOSPEL SOUL FUNK RARE PITTSBURGH
The Universal Robot Band ‎– Dance And Shake Your Tambourine EX PROMO RG-1001
TAGGED: