Home
›
Classifieds
200+ Records Soul Calypso Salsa Reggae 7"s and LPs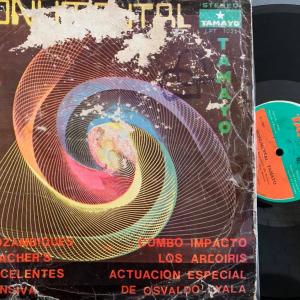 djpiotrelpolaco
30 Posts
--- !!! RARE CARIBBEAN and LATIN Records Sale!!! ---
*** FUNK–SOUL–SALSA–BOOGALOO–CALYPSO–REGGAE--SKA ***
Dear Collectors!

I am glad to present you my newest and BIIGEST AUCTION EVER of the RARE LATIN AMERICAN and CARIBBEAN vinyl records. PANAMA, TRINIDAD, JAMAICA, PUERTO RICO, COLOMBIA and More!!!

In many cases these are records which were rarely or never sold on Ebay plus English Rock Records pressed in Centroamerica.

Check the link with the list of over 200 records ALL WITH THE SOUND CLIPS!

https://www.ebay.com/sch/ingenio604/m.html?item=282689329190&rt=nc&_trksid=p2047675.l2562

The auction ends this SUNDAY (October 22nd), 16.00 USA East Coast, 22.00 Europe, 6.00 (Monday) Japan.

Artists:

The Exciters, Bush, Rafael Labasta, The Soul Fantastics, Los Silvertones, Los Mozambiques, The Beachers, Skorpio, Jackie Opel, Mghty Sparrow and many many more!
Also please check my STORES with more Latin and Caribbean records on Discogs and CDandLP or CONTACT ME DIRECTLY for many more ...

https://www.discogs.com/seller/Ingenio/profile
http://www.cdandlp.com/liste/?seller=111252
Good luck!

- Piotr