Home
›
Announcements
Rudy Ray Moore (Dolemite) vocal 7" series needs support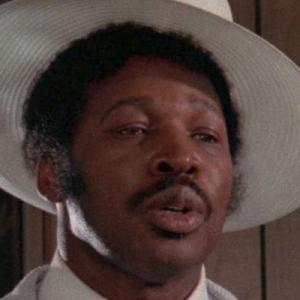 realdolemite
www.rudyraymoore.com
2 Posts
I hope this doesn't violate any rules on here.... I'm crowd funding an official project for fans of old soul/RnB/blues tracks by Rudy Ray Moore - many know of him as a comedian and his film character DOLEMITE. If there's anyone here that is interested and/or can help get the word out it would be greatly appreciated.
Here is all the details.

THE RUDY RAY MOORE SINGLES SERIES CROWDFUNDING EFFORT IS LIVE!
Many fans of Rudy Ray Moore were unaware he was a singer until the release of the Hully Gully Fever collection in 2000. This new collection expands greatly on this incredibly prolific period of Moore's career. Becoming a successful R&B / R n' R / Blues singer was Moore's true professional passion and he worked tirelessly through the 1950's and 1960's in hopes of accomplishing his dream. Ultimately, it was comedy that propelled Moore to success leaving his early vocal work largely forgotten. This limited and exclusive collection, designed for the truest of Moore's fans and put together by Moore's official biographer, Mark Jason Murray, pays great tribute to this period.
SUPPORT AT THIS LINK: https://www.indiegogo.com/projects/rudy-ray-moore-limited-edition-singles-series/x/3667166#/

THE DETAILS AND WHAT YOU GET!
- 20 rare, alternate and unreleased vocal tracks spanning five 150 gram 7" EPs!
- 12 tracks unheard since their original 1950's / 1960's single release!
- 5 Alternate and never before released versions
- 2 Completely unreleased tracks
- 1 previously reissued track
- Each record is pressed on a different color vinyl: Clear, Red, Blue, Green and a random mixture!
- Every record label designed in tribute to many of the labels that originally released these tracks!
- Each record is packaged in a glossy full color gatefold sleeve with exclusive liner notes by biographer Mark Jason Murray along with as yet unseen excerpts from the upcoming authorized biography discussing Moore's singing career and information on each record's track selection.
- Every supporter's name will be printed inside the cover of Volume 5 immortalizing you as a true fan of Rudy Ray Moore and supporter of this one time project!
- Housed in a custom box including a die cut "Prince Dumarr" sticker!
- 500 individually numbered sets will be released and ONLY 450 will be available for sale (absolutely no streaming or download versions will be made available).
Estimated delivery date: Late December 2017
THE PROJECT COORDINATOR!
Mark Jason Murray has spent over 25 years archiving and researching the life and career of Rudy Ray Moore. Many fans are likely familiar with his work relating to Moore through DVD/CD liner notes, documentary works (UNSUNG HOLLYWOOD: RUDY RAY MOORE, I DOLEMITE, etc.), DVD commentaries and even the creation of the official Rudy Ray Moore bobblehead figure. Murray's officially authorized biography on Moore, entitled Thank You For Letting Me Be Myself, is scheduled for release in 2018.
INDIEOGOGO LINK:
https://www.indiegogo.com/projects/rudy-ray-moore-limited-edition-singles-series/x/3667166#/
www.rudyraymoore.com
facebook.com/realdolemite
instagram.com/realdolemite
twitter.com/realdolemite
www.cultcollectibles.com
THE RUDY RAY MOORE SINGLES SERIES VOL. 1 - 5 FULL TRACK LIST
4 tracks per record (2 per side) - 33 1/3 RPM
- 12 tracks unheard since their original 1950's / 1960's single release!
- 5 Alternate and never before released versions
- 2 Completely unreleased tracks
- 1 previously reissued track
VOL. 1
1. My Baby (pt. 1) ****
2. My Baby (pt. 2) *
3. Ballad of a boy and a girl **
4. Four O'clock in the morning *
VOL. 2
1. Pitter Patter Heart *
2. All I Need *
3. Two To Tango *
4. Bring it on Home to Me / I'm in love again *
VOL. 3
1. Take A Little Time to Do Right *
2. Darlin' **
3. Your Tender Touch *
4. Easy Easy Baby *
VOL. 4
1. Courtin' Country Style ***
2. Do You Call That A Buddy? *
3. Driveway blues **
4. Don't Deceive Me *
VOL. 5
1. Whatcha Gonna Do **
2. Dear Ruth *
3. Mule Train ***
4. Miss Wonderful **

* - Unavailable since original release in the 1950's / 1960's
** - Alternate unreleased version of previously released track
*** - Unreleased
**** - Previously reissued
(Track selection subject to change)