Home
›
Strut Central
Yacht rock is the new "celebrate" and "we are family"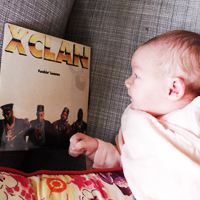 deezlee
295 Posts
Wedding guests at the "cool" weddings I DJ at (I play funk and soul records) are too cool to ask for stuff like "celebrate" and "we are family" (with good reason)... so now they request Yacht Rock.

I understand that the next level denizens of soulstrut and waxidermy are post-ironic lovers of AOR and whatnot (y'all get a pass on account of I know you got Expedits full of dope shight), so this might be the wrong place to complain, but what the hell?

P.S. Can this dude in boat shoes really ask for it by the ironic genre name like he's above it or something? Or is he not being ironic (fuck ironic music requests, request a thing that you would consider quality music instead) and he's just all about yachts.