Home
›
Classifieds
ENDS NOW!!! The Exciters Los Silvertones PANAMA SOUL FUNK SALSA Very Rare Records Ebay Auction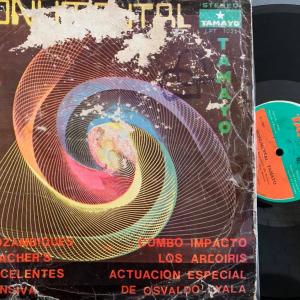 djpiotrelpolaco
30 Posts
--- RARE ***FUNK—SOUL–SALSA–GUAGUANCO–BOOGALOO--CALYPSO*** ---
Hello!
After couple of months break, I am glad to present you my newest auction of the rare LATIN American records – from different LATIN countries.
In many cases these are records which were rarely or never sold on Ebay.
Check the link with the list of all 57 records (ALL OF THEM WITH THE SOUND CLIPS!):
http://www.ebay.com/sch/ingenio604/m.html?item=282196033507&ssPageName=STRK%3AMESELX%3AIT&rt=nc&_trksid=p2047675.l2562
The auction ends this SUNDAY (October 16th), 16.00 USA East Coast, 22.00 Europe, 6.00 (Monday) Japan.
The auction contains:
FUNK – SOUL - SALSA - GUAGUANCO – BOOGALOO – CALYPSO records from
PERU, PANAMA, PUERTO RICO, COLOMBIA, VENEZUELA, DOMINICAN REP etc
Artists:
Maximo Rodriguez, Manito Johnson, Willy Gamboa, Eddie Bastian, Mike Hernandez, Joe di Roma, The Juniors Stars, Los Silvertones, The Exciters, Los Mozambiques, Edgardo Quintero, Hermanos Duncan.
Also please check my STORES with more records on Discogs and CDandLP:
https://www.discogs.com/seller/Ingenio/profile
http://www.cdandlp.com/liste/?seller=111252
or CONTACT ME DIRECTLY for many more...
Good luck!
Piotr