Home
›
Classifieds
eBay Special - Rare Blue Note / Spiritual Jazz / Afro auctions ending today - Wed, Aug 31st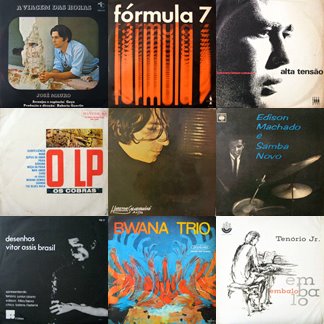 Waawwaaw
8 Posts
S'up Soul Strut community!
It's DJ Soulsalaam with some nice eBay auction items ending today and tomorrow. Next week we'll be listing some rare Afro Funk & African 7"s, plus some sought after Reggae/Dub. Have a look and happy bidding:
http://www.ebay.com/usr/waawwaawrecords
HOT PICKS - BLUE NOTE JAZZ & SPIRITUAL JAZZ
-DONALD BYRD - Byrd In Flight - OG RGV Blue Note
-THE HEATH BROTHERS - Marchin' On - Original Strata East
-MTUME - Alkebu-Lan - Land Of The Blacks - NM
-HENRY FRANKLIN - Tribal Dance
-ALVIN QUEEN - Ashanti
-CHARLES BRACKEEN - The Music Of - OG Strata East In Shirink
-FLIP NUNEZ - My Own Time And Space
-GRACHAN MOPNCUR III - Evolution - OG RGV Blue Note
-GUY WARREN - Africa Speaks, America Answers
-JOHN COLTRANE - Ascension
-JOHN COLTRANE - The Complete Sun Ship Mosaic Box Set - 3XLP
-LLOYD MCNEILL - Asha
-LLOYD MCNEILL - Tori
-LLOYD MCNEILL - Treasures
-LLOYD MCNEILL - Washington Suite
-SAM RIVERS - Contours - OG RGV Blue Note
-WAYNE SHORTER - See No Evil - OG RGV Blue Note
-PAUL GONSALVES - Cleopatra Feelin' Jazzy - Still In Shrink Wrap
-SUN RA - Super-Sonic Sounds - Impulse Original
HOT PICKS - AFRO
-DIEUF DIEUL DE THIES - Limited Numbered Leather LP Bag
-KASSIRY - N'ne Menika
-LES AMBASSADEURS - Ambassadeur International
-MORY KANTE - Banteiro
-ORCHESTRE BAOBAB - The Legendary 1982 Session Pirates Choice Autographed
-ORCHESTRE KOULOUKOKO DU ZAIRE - Sonafric Original
-ORCHESTRE RAIL BAND DE BAMAKO - Original 1970 Barenreiter First Pressing
-PRINCE NWAFILI EZEKUDE - Uwa Bu Onye Melu Ikeya
-SUPER BITON DE SEGOU
-SUPER EAGLES - Viva! - Decca UK Original
HOT PICKS - ROCK / NEW WAVE / MISC
-DEPECHE MODE - Live In Pasadena - Original UK pressing w/ Ticket Stub of Actual Show
-DEPECHE MODE- Music For The Masses - OG US pressing with Rare Tour Book
-NIRVANA - The Complete BBC Sessions - Blue Wax + 7" - Still Sealed Italian Pressing
-AUGUSTUS PABLO - Earth's Rightful Ruler - Still Sealed
-ALFRED HITCHCOCK - Marnie - Bernard Hermann - Original OST
And more...