Home
›
Classifieds
300+ for sale - lots of private press weirdness+ new age, funk, jazz, AOR, psych, gospel, etc...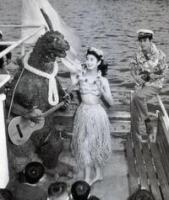 mrmatthew
1,575 Posts
Hello All,
Tons of great stuff spread out over an excel spreadsheet and a discogs list.
Highlights include:
Pat Ament SOLD
The Hot Dogs (big star related) SEALED COPIES
Linda Tillery
Neurosis
The Time Travellers
Bruce Haack
Funk 45's
Tons of colored asian vinyl easy pressings
early 50s r&b, jump blues, titty shaker 45s
private modern gospel galore
Malaysian 60's Iban Pop 45s
Shaun Harris SOLD
priced spreadsheet:
https://1drv.ms/x/s!Amfet6MD73GvgXu0A9IINP9Gggr0
unpriced discogs list:
https://www.discogs.com/lists/list-1/297521#
NOTE - ANYTHING MARKED SOLD ON EITHER LIST IS SOLD
Take a look at both lists and send me an offer via PM.
Lets make a deal! First come first served.
standard USPS Media Mail Shipping. Paypal only. I'm a solid seller with great ratings.
I will cover shipping on any order over $100.
Cheers!
Matt