Home
›
Off Topic (NRR)
The Not-Game Of Thrones TV THREAD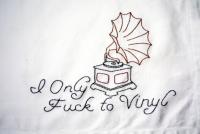 The_Non
5,686 Posts
I liked the season finale of Silicon Valley, but there's always so much "tensity." I wonder if they'd ever get to a point on the show where Pied Piper is secure, although then there are less stakes and that wouldn't reflect the tech reality as much?
Does anyone watch Jerrod Carmichael's show? I really like it, and he tackles issues in a way that isn't (usually) preachy, annoying or a turn off.
Does anyone watch Man Seeking Woman? I've gone from absolute hatred of this show to true blue fan of the show. The season finale was hilarious with the robot sequence!
Always Sunny has fallen off a bit.
I also like You're The Worst.
What do you like that's not Game of Thrones?