Home
›
Classifieds
100 soul / funk 45s on eBay including several unknowns!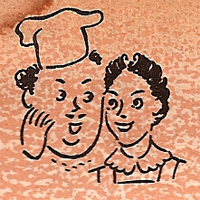 breadwinner
535 Posts
Dear members of Soul Strut,
I have a group of 100 45s up for auction on eBay at the moment — a mix of 60s and 70s soul, funk, modern and the like.

The highlight of the auction is the seemingly undocumented / unknown Trans Bay Central record out of San Jose, Ca. The group shared members with the San Jose Lowrider Band who's sole feature was on the sought after "The Incredible Lowrider Ball Live" LP. The A side is a polished uptempo 70s funk workout with excellent horns and modern tendencies -- ripe for the dance floor. The flip is a beautiful sweet soul track.

A few other ungoogleable / unknown modern aor things from Arthur Airgood and Court ST.

The auctions end in just about 48 hours @ starting 10am (PST), Thursday, June 9th.

Everything starts at $7. Scans and sound clips for everything.

http://www.ebay.com/sch/goldstandard!/m.html

Thanks for looking!

TAGGED: