Home
›
Announcements
Tokyo Record Fairs Spring 2016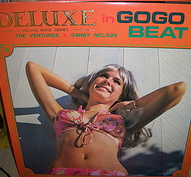 plainstone
96 Posts
OBRF will be joining in the Ryogoku fair/party once again from 12-8pm this Saturday (Mar. 19) at Ryogoku Rakuen Room, Tokyo.
The Fair is also on Sunday. Free entry both days. More info on our fb/twitter pages.

Next One Box Record Fair will be in mid May, but before that we are planning a small event in Koenji.

Details on the OBRF page.


TAGGED: