Home
›
Classifieds
RAERS: Les DeMerle-Spectrum, Blue Note Jazz, RAER Bob Marley, Weird Shit, Prog+! Ebay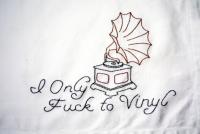 The_Non
5,690 Posts
Hi everybody,
I have a few auctions and BINs up on eBay right now for:
Les DeMerle-Spectrum (rare funky soul jazz w/OC sample for Time's Up)Sol Madrid OST (funky groovy Lalo Schifrin)Haze-s/t (private funk soul)Matrix-s/t (private fusion funk)Yusef Lateef-The Golden FluteBob Marley-Soul Revolution Part II (orig. Maroon label)Bob Marley-Catch a Fire (zippo cover)White Stripes-Elephant (orig. red and white vinyl 2LP)45 Company Sleeves LotWeird interesting importsDavid Bowie-Memory of a Free Festival (RARE German pic sleeve pressing of 45)Piero Umiliani-Sweden Heaven and Hell OST (groovy lounge jazzy exotica including the song "Mahna Mahna"!)Rolling Stones-No Security (rare 2LP!)George Braith-Two Souls In One (rare Blue Note label jazz)The Trashwomen EP (surf garage out of the Bay Area)Kalevala-Boogie Jungle (Rare prog out of Finland)+ MUCH MORE! HERE:
http://www.ebay.com/sch/m.html?_ipg=50&_ssn=thenon&_sop=10
Thanks for looking!
T.N.
TAGGED: