Home
›
Classifieds
OWSLEEP ((( rarities ))) PLEASE LOOK!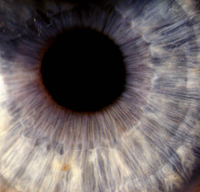 owlsleep
9 Posts
Hello!

Very excited to offer up such a deep list of Rare LPs and 45s for your browsing and bidding pleasure. I think this may be one of the best postings I've done to date!
http://www.ebay.com/sch/m.html?_dmd=1&_ipg=50&_ssn=owlsleep&_sop=1

Thanks so much for having a look, and happy bidding if you do!
Wanted to specifically point out a few rarities...

Luke and the Apostles acetate test pressing, quite possibly one of a kind item, dated 1965, two years before their discography begins: http://www.ebay.com/itm/Luke-and-the-Apostles-UNKNOWN-1965-TEST-PRESS-ACETATE-45-Mega-RARE-Garage-LISTEN-/181942831416?hash=item2a5ca34938:g:5koAAOSwcBhWVon3
Unknown test pressing in loner folk/psych vein:

http://www.ebay.com/itm/LISTEN-Acid-folk-MONSTER-Unknown-LONER-FOLK-PSYCH-Test-Press-MEGA-RARE-45-/181942821895?hash=item2a5ca32407:g:LscAAOSwnipWVocj
Blue Note Salesman's Demonstration Record / Book... extremely rare collectible. I don't think many Blue Note lovers are aware these exist - or no longer exist, as the case may be (presumed miniscule pressing, and this is the only copy I've ever seen):
http://www.ebay.com/itm/BLUE-NOTE-HOLY-GRAIL-Salesmans-Demonstration-Record-MEGA-RARE-Portrait-of-Jazz-/181941614465?hash=item2a5c90b781:g:tzMAAOSwv-NWVOSI

First Jamaican pressing of Soul Vendors w/ Jackie Mittoo ("Soulful Music" / "Happy Organ") 45... very, very rare. No popsike history, no discogs listing:
http://http://www.ebay.com/itm/BLUE-NOTE-HOLY-GRAIL-Salesmans-Demonstration-Record-MEGA-RARE-Portrait-of-Jazz-/181941614465?hash=item2a5c90b781:g:tzMAAOSwv-NWVOSI

And so much more!... here's a sampling: