Home
›
Classifieds
Soul/Funk, Blues, Rock, Jazz Raers on eBay! La Clave, Wanted One...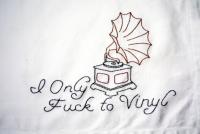 The_Non
5,690 Posts
Hi everybody,
I have some stuff up for auction on ebay. Highlights include:
Johnnie Taylor-Wanted: One Soul Singer
Haze-s/t (private soul funk out of MN)
Matrix-s/t (private jazz funk fusion)
Velvet Underground & Nico-Peeled Mono Torso Banana (record not in nice shape)Bob Spallina (private jazz)Lightning Hopkins-Sings the Blues (on Crown)BB King-Wails (red vinyl)George Braith-Two Souls In One (raer jazz)The Exciters-Caviar & Chitlins (funky soul)Visitor-Take It (private AOR hard rock)Plasmatics-Beyond the Valley of 1984 (sealed)La Clave (sealed)+ more jazz, blues, soul, rock HERE:http://www.ebay.com/sch/m.html?_ipg=50&_ssn=thenon&_sop=1
Thanks for looking!
TAGGED: