Home
›
DJ Talk / Mixes
DJ GIGS WHERE YOU GET TO PLAY DOPE SHIT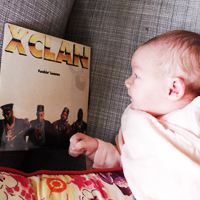 deezlee
298 Posts
The last few years I've been djing more and more weddings. I spin records that I really like and people are feeling it. I get the gigs by word of mouth so they know what they're getting.
Old records, a lot of obscure shit (by mainstream standards) that's gonna be dope.
B/w
Spinning records at a local bar (3 monthlys) where everyone is down to vibe out to good music even if they've never heard it before. And people pumped to see real records like never before. I had a good wedding gig last night (WESK Lords crew) so I'm celebrating good gigs/crowds. You folks get gigs like that?
Let me know what's good out there!