Home
›
Strut Central
That's that shit I don' t like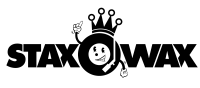 staxwax
1,474 Posts
Ive pretty much been an avid rap/hip-hop fan all my life, beginning as a very casual listener in the very early 80s One of my first 45s was a Newcleus 'jam on it' - whistle 'just bugging', that kind of thing. There was a period from the mid 80s to the late 90s that I pretty much ate everything up that dropped. Still have a serious appetite for teh rapz, i think my posts in the rap youre liking thread are pretty obvious as far as revealing my taste in hiphop.

I was just having a conversation with some other older heads on wattsapp talmbout new stuff and some of them are into popular new joints like kendrick and made me realize although im a lifelong fan of the genre for the last 20 years my tastes have pretty consistently excluded everything on the mainstream and just under the mainstream radar. Pretty strange really and although i have a definite taste for boombappy eastcoasty stuff I can get down with pretty much everything and listen to a lot of new stuff (i fux with asap rocky clams casino, the union type shit for example)

So here is my list of shit i never really felt or severely disliked over the years (Ill be honest - I pretty much hated all of this with a passion)

Shit im not feeling but most rap listeners do in no particular order: the clipse, rick ross, lupe fiasco, jcole, kendrick lamarr, wale, eminem, d12, outkast (first album got burn, then their style changed for the worse), jay z, kanye west, 50 cent, all of g unit, mystikal, all of no limit, eightball & mjg, everything snoop dropped after doggystyle, dmx, ruff ryders etc., bone thugs n harmony, n.e.r.d. (hated it), most of pharrels output, tupac, puffy, mase and all of post biggie and craig mack first joints on bad boy, LONS and everything busta rhymes dropped, UGK, Mos def, talib kweli, common, Three6mafia, Beyonce.

Soooo... tell me strut... What seems to be the problem with my ears vis a vis the rest of the world? What kind of a listener do you think i am? What am i missing? What box would you put me in? Straight disconnected, old man rap head, or worse? Typecast me, do your worst...