Home
›
Strut Central
African Video Face Melters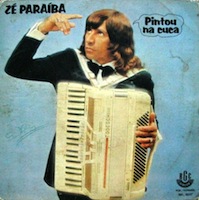 ppadilha
2,025 Posts
yesterday I stumbled onto this video:
and was reminded that this
youtube channel
constantly uploads some insane videos of what I assume are mainly TV appearances by various legendary African musicians. Sometimes I'll scour youtube looking for live footage of Fela, but I'm frustrated because usually it's from the 80s (so it's never his real classic jams) and it's in Europe (shots of skinny eurocrowd not quite dancing). So plaese to share more face melting live videos from Africa.
make with the face-melt, people.