Home
›
Strut Central
von Trier - Nymphomaniac (movie-r)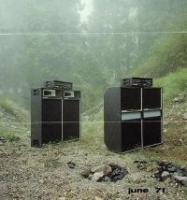 bassie
11,710 Posts
Anyone else see it? Thoughts?

I have this Lars von Trier problem where I keep trying to recapture the magic I felt watching Europa. I've come close, but it's never been the same again.

I put off seeing this most recent attempt for as long as I could and just bit the bullet and went. I was expecting abject disappointment but was pleasantly surprised. A lot of good ideas with touch and go execution.

I am not sure about seeing Volume 2...I am ok with leaving all those questions unanswered but I would like to see more of present-day, adult Joe (aka Charlotte Gainsbourg) after that rail that played her in Volume 1. Just not sure if it will be worth seeing the story just to see more of Gainsbourg.

Biggest peeve, that her character didn't know who Edgar Allan Poe was.