Home
›
Announcements
Columbia SC 7th annual record fair 4/27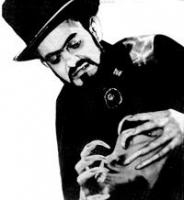 coffinjoe
1,743 Posts
https://www.facebook.com/GreaterColumbiaRecordFair
Coming April 27th, noon-5pm. Record enthusiasts from across the East Coast selling a variety of LPs & 45's
April 27, 2014
Location: Columbia Museum of Art
Address: 1515 Main Street, Columbia, SC 29201
Times: 12:00 p.m. - 5:00 p.m.
Admission: Free
Record enthusiasts from across the East Coast will be selling a variety of LPs, 45s, CDs, and DVDs.
Records of all types, common to ultra rare, are represented.
DJ'd by the Greater Columbia Society for the Preservation of Soul.
Enjoy a pop up beer garden on Boyd Plaza brought to you by The Whig, and KC???s Hot Dogs. Free.
http://www.columbiamuseum.org