Home
›
Strut Central
Oscar Grant / Fruitvale Station / Wallace from The Wire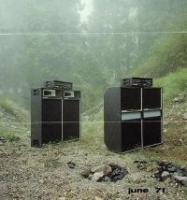 bassie
11,710 Posts
Really happy to see him get shine.
http://www.thedailybeast.com/articles/2013/07/11/michael-b-jordan-of-fruitvale-station-hollywood-s-new-leading-man.html
"
In The Wire???s first season, Jordan played Wallace, a sympathetic teen drug dealer for the Barksdale Organization who wants out of ???the game.??? The 16-year-old???s demise is arguably the most devastating moment in the series.

More than a decade after that fateful scene aired, Jordan is back as another tragic hero. In Fruitvale Station, he plays Oscar Grant, a 22-year-old who, in the early morning hours of New Year???s Day 2009, was fatally shot in the back while being restrained by white BART police officers at a transit station in Oakland, Calif. The incident was caught on video by cellphone-wielding passers-by and immediately went viral, inciting protests and riots.

Fruitvale Station, directed by Ryan Coogler, recreates the last day of Grant???s life, including the time he spent with his mother, Wanda (Oscar winner Octavia Spencer), girlfriend Sophina (Melonie Diaz), and infant daughter. And Jordan, who appears in virtually every scene of the film, delivers a riveting, devastating performance. The Hollywood Reporter likened him to ???a young Denzel Washington.???