Home
›
Strut Central
Porto Alegre bummerfest (melted records-r)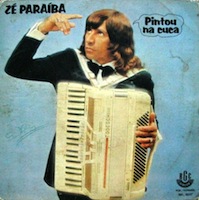 ppadilha
2,025 Posts
so this past saturday the municipal market here in Porto Alegre went up in flames, which sucks because without that place the city loses about 95% of its charm. Thankfully only one side of the building burned, and the facade is still standing, so they can restore it and hopefully install some fucking sprinklers.
at any rate, I was looking through pictures of the damage and stumbled upon this:
this shit is the worst. Most of the businesses affected by the fire are restaurants that probably made decent money and perhaps have insurance, and they can bounce back once the building is restored. But there was a group of guys who would sell records in there one week out of every month, and apparently they had their set up there when the fire happened. I feel horrible for them - even though they sold mostly the same kind of crust that every store in Porto Alegre has they were far nicer than the store owners here, and rarely charged the stupid prices that sellers have come to charge in Brazil. I know some of them have stores of their own outside the city so I don't think they lost their entire inventory, but this must hurt pretty bad. Hopefully they can all get back on their feet.