Home
›
Strut Central
medium raer record request [rr]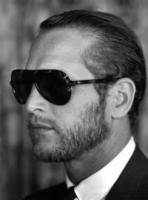 vintageinfants
4,535 Posts
i dont know if anyone here reads the "wants/trades" section of the forum or not, but i'm wondering if anyone has a copy of this they might want to sell:
http://www.discogs.com/Rockadrome-Royal-American-20th-Century-Blues/release/3308746
it's actually for my girlfriend's dad, who's been told that i've been known to locate unlocatable things from time to time. not in any kind of immediate rush nor do i have the need for a mint mint copy or OG [been re-ish'd]. every guy i've run into with it at a store or flea thinks it's worth WAY more than it is because it went for $1900 once, and despite the limited run if you own it you know that's a little unrealistic. plus, i'd rather give money to one of y'alls than some ebay doofus i dont know.
yodel at meh.