Home
›
Strut Central
Andy Pratt Records are like life LP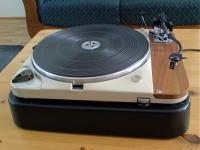 markus71
937 Posts
Found this today in a pile of records I bought from someone. All the info I could find was that this was released on Polydor. My copy says this was on Gold Star.
Anyone know what the deal with this version is? Was this the original release before it was issued by Polydor or something or is it a bootleg?
Any info is appreciated.