Home
›
Strut Central
DJ SHEEP DRIVES A PORCHE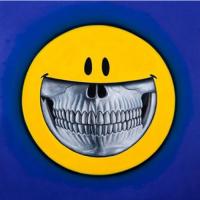 nzshadow
5,516 Posts
It looks like i wasn't the only one who dipped out for a minute.

In the time since I last posted I have moved to the other side of the planet, changed careers and almost settled in to small town living.

But damn... There's records here. Lots of them. Every second store is a thrift shop or an antique market, I can't drive 2 miles without stumbling across more records.

Shit is great.

Plus the fruits of my European digging labour: 4 boxes of tasty Dutch/Euro vinyls (or is that velcros?) have arrived just in time for the one DJ Sheep to drive down in his Porsche (yes, he drives a Porsche - all that gripping and flipping pays off kids) and pick them up.

But hell, if i had known there were this many velcros round these parts, I would have moved earlier.

Ss that's me, now lets talk about you...


P.S. The first 'cool story bro' can suck my dick.