Home
›
Announcements
Groove Merchant Holiday Edition Party with Egon, Carlos Nino, Cool Chris & Secret Special Guest! Dec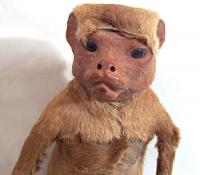 coolchris
301 Posts
Groove Merchant is having their Holiday Edition Throwdown at the Som Bar in San Francisco on Friday December 16th.
To anybody that came to our last party with DJ Shadow, you know what this is going to be like. Some of the best tunes in the world played for your dancing pleasure
DJ's Egon (Now Again), Carlos Nino (Dub Lab), Cool Chris (Groove Merchant) and Secret Guest (?)
As far as the special secret guest goes, let's just say he is perhaps the only human being alive that own's an original copy of the Invaders "Spacing Out" and has also starred in a movie with George Clooney.

Shit is going to go the fuck off.

Party is Friday December 16th at
Som Bar
2925 16th st. (mission district)
San Francisco

P.S.
I'm not going to tell you, so cut it out.