Home
›
Strut Central
Mr. Brainwash is back in the news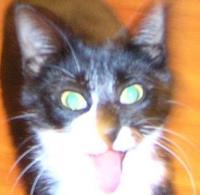 Snapping
994 Posts
http://www.hollywoodreporter.com/thr-esq/artist-at-center-oscar-nominated-195544
Thierry "Mr. Brainwash" Guetta has been sued by Glen E. Friedman for his use of Friedman's classic photo of Run-DMC. I remember a lot of interest (and scorn) in Mr. Brainwash in the thread here about "Exit Through The Gift Shop."
There is a certain intrigue to this lawsuit because of the personalities involved: Guetta was the subject of Banksy's above-mentioned documentary. Shepard Fairey featured prominently in the documentary
and
is a friend and collaborator of Glen E. Friedman. Also, Fairey is being sued in a similar suit by the Associated Press who own the photograph that Fairey used for his iconic image of Barack Obama.
So does this prove that Mr. Brainwash is not a hoax and is actually just a hack who even progressive thinking art world peers can't stand anymore?