Home
›
Strut Central
Digging Alone Vs. With Someone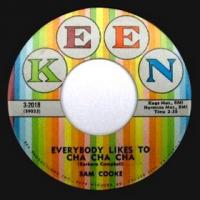 Rockadelic
Out Digging
13,993 Posts
Took a little road trip Saturday with 3 Strutters to dig for records at a new spot. I had a blast and everyone walked away with a nice pile of records. Having mentioned this to a few folks I was met with "Why are you digging with others, don't you want all the records for yourself?". And quite frankly the answer is no...I enjoy the camraderie and I've always thought it was more fun to share the experience than to do it alone.

I do understand that if you do this for a living you may not want to share....but my experience is if you share your leads with folks who in turn share their leads with you you wind up getting just as many records by virtue of having more spots to dig.

I'm lucky that our local scene has really embraced the share and share alike mentality and that works great especially when each person specializes in different genres.

So how do you roll....Solo Digger or The More The Merrier?