Home
›
Strut Central
Have you ever gotten furniture reupholstered? Is it $$$$?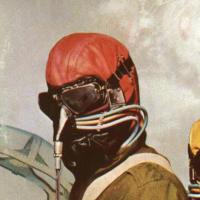 edith head
5,106 Posts
I got this eames herman miller knockoff from craigslist for really cheap, but the black vinyl is terrible. i do love wood back though.
i really want to get it reupholstered in a tweed or velveteen fabric. how much does it cost to get this sort of thing done?
p.s. this isn't my home or my tacky sculpture