Home
›
Strut Central
Confirmation thread: Does that 12" really exist?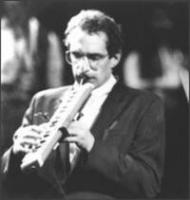 Woimsah
1,734 Posts
There have been a few items in my day which I've been told about, but have never once seen (yes yes, Mardi Gras blah).
Sort of always in the back of my head when I'm out in the field, thinking perchance that one day, when I go into that particular artist section, I might just stumble across this mythical 12" which supposedly exists. Mythical raers.
So, curious about a few in particular --- please add on should you have any others.
Claudja Barry - Love For The Sake Of Love 12" -- old man Kon said this exists, however I'm starting to doubt it. Never even seen a picture of one, but have heard about it from more than one person. Meh. I dunno.
Grateful Dead - Shakedown Street 12" -- this one too seems awfully awfully suspect. Heard about it from more than one person, again. But think people just want to start tall tales for shits and giggles.
Steely Dan - The Fez 12" -- ok I just made that one up. but maybe someone knows something I don't? acetate steez perhaps?

There's more I have to think of. Come on ya'll -- throw some fuel on the fire.