Home
›
Music
›
Vinyl Wants / Trades
Dec Trades >>> LPs & 45s. all sorts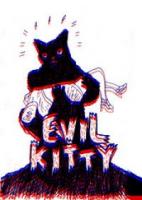 pencilface
674 Posts
After the usual kind of rubbish (fuzz n drums mostly :o)
LPs
CAROL GRIMES - s/t
(UK femme funk rock. It's all about
"uphill peace of mind"
)
NO TO CO - so what
(Polish folk-rock outfit with fuzz and garage chucked in there. a few good tracks, and a great cover of "gimme some loving" * couldn't find soundclips*)
STEVE REID - daxaar
(From 2007. Aafro-y funky jazz with a bunch of African musicians. Also Kieren Hebden on 'electronics')
ENNIO MORICONE - exorcist 2 OST
(The whole thing sounds like a scary version of "african sanctus" - - but the track "pazuzu" is frigging mental. fuzz, drums and terrifying wordless vocal screaching! *couldn't find a sound clip to the good version on here*)
GARY McFARLAND - America the beautiful
(Under rated LP by this guy: Very Axelrodish moody orch-rock-jazz-funk stuff. Tatty but plays well)
KALYANJI ANANDJI - rafoo chakkar OST
(killer Bollywood score. Includes the mega "chhuup chhuup" and 'title music' as featured on some Bollywood comps. But i can't find clips of them.
this one
is also on here)
JIM PEPPER - pepper's pow wow
(Navaho chanting over jazz-y backings that has an almost spiritual jazz quality at times. Killer version of "witchi tai to")
GRUPA ABC/ HALINA FRACOWIAK - Hallo 2
(German comp of tracks by the great Polish group. Turns out i have all the best songs on here already on various Polish LPs, so i don't need this. A few killer tunes)
45's
DOCDAIL -
ston me
(catchy French hard rock, as featured on that amazing 'tetes lourdes' comp)
MOSS DOSS PHOBOSMOSS -
peace, love, people and music
(scuzzy French hippie singalong)
VOYAGE - le roy/
nangadef
(Third single by these moustacheod French proggers. Both sides are decent. A-side has a tasty breakbeat)
GUN -
race with the devil/
sunshine
(psych-y hard rock)
DAVID & THE GIANTS -
love em and leave em
(Great funky mod rock)
AVALANCHE - layla
(very stupid version with phasing and very few vocals.)
LIVING FORCE - ride, ride, ride
(funky, horn rock. or something)
EDGAR J ALLAN - got you on the run
(fuzzy freakrock. Would fit on those 'Electric Asylum' comps)
TRUE ADVENTURE - outlaw love
(sleazy glammy freakrock)
LIFE - cat's eyes
(sort of glam instrumental. it has all the hallmarks of glam, but i've seen it sold as 'northern' - so what do i know!?)
MARC ARYAN -
liberte
(listen to that intro! starts off like a wonky "superstition", turns into a wonky "venus"!)
HERMAN'S ROCKET -
space woman
(Massiera-produced wonky cosmic disco. Recently comped by FK)
K. BABUJI - Parmatma OST EP
(lesser spotted Bollywood EP with all the right ingredients.
Check here
)
JESS & JAMES -
move
(bit of a mover)
CRYSTAL MANSION -
somebody oughta turn your head around
(funk rock with a nice breakdown)
BAIANO & OS NOVOS CAETANOS -
vo bate pa tu
(Brazilian comedy duo with a fun samba groove)
HOT CHOCOLATE -
good for the gander
(No, not that Hot Chocolate. Fuzzy psych funk as comped on 'Chains and black exhausts')
B.W. SOULS -
Marvin's Groove
(Ace mid tempo funk instro with some excellent breaks)
HANK MARVIN -
boogitoo
(vulture classic? Shadows man with a UK-library-funk-sounding tune)