Home
›
Strut Central
WIKILEAKS history insurance.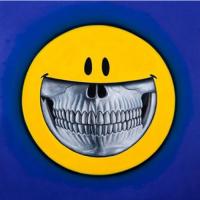 nzshadow
5,515 Posts
http://erictric.com/2010/11/25/wikileaks-urges-public-to-download-insurance-file/
This is interesting, to say the least. Whistle-blowing organization Wikileaks is urging the public to download their ever-so-famous ???insurance??? file from The Pirate Bay, according to a recently transmitted tweet. This file, nearly 2GB in size, is said to contain thousands of secret U.S. documents aimed at embarrassing the nation???s government, and potentially causing harm to the United States??? relations with allies.
The file has been around since this Summer and is heavily encrypted [AES-256]. In the event of Wikileaks??? founder???s [Julian Assange] death (or some other unspecified reason), the secret key would be released ??? exposing the documents to all who have downloaded and obtained the key.
We???re not sure as to why Wikileaks is now urging users to download the file, but it just may be that they???re soon planning to release the key.
This is a developing story. Stay tuned.
Update: The WikiLeaks website has gone down.