Home
›
Strut Central
Looking for something similar in sound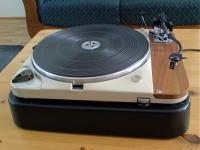 markus71
937 Posts
Friend of mine is looking for music along the lines of this James Brown & the Famous Flames track from the late 50's. So it should be a 50's track, rock 'n' roll with an R&B vibe to it.
I'm not really schooled on this sound so I'm calling out to the heads on the board here.

Any recommendations are welcome.

thanks!