Home
›
Strut Central
Pressing plant information in the matrix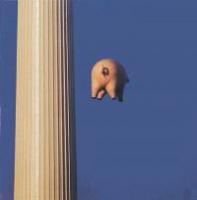 johmbolaya
4,472 Posts
Some of this may be well known to a lot of you, but it came from a discussion on different Atlantic Records pressings, and how to determine which plant it was pressed at. Basically, all the matrix information. I found a thread that might be of interest:
http://www.stevehoffman.tv/forums/showthread.php?t=37991
Some examples on the information found within:

Hey, one of your guys posted about "secret re-1,-2 recuts?". Originally "re" meant re-cutting to change a song, or a mix, or EQ. By the time I started cutting in '72 it just referred to any replacement lacquers needed down the line. As I recall WB and UA used that system. Columbia used PAL and PBL prefixes for side 1 and 2 and A and B suffixes for the Santa Maria, Ca. plant, C and D for Terra Haute, In. and E and F for Pitman N.J. Six (or more) sets of lacquers were usually cut for any big-name artist, so the very first mastering would be 1A,1B,1C,1D,1E,and1F. Any recuts would be the next higher number for that plant. That way they could easily keep track of how many replacements were needed for each plant. If a part was blown in processing, the next higher number was used, so even the first run could have numbers higher than 1 or 2 . As I recall when WB started using the Columbia plants in the 70s they went over to the 1A, 1B etc. Our old "buddies" at MCA also numbered each lacquer and added a -P or Pville and -G or Gville for Pinckneyville, Il., and Gloversville, NY respectively. I can't remember for the life of me what Capitol used... I know one of their plants was on Orange St. here in L.A.

as well as...
Indeed, "AT" does denote a lacquer cut at Atlantic Studios. Some of the mastering engineers there over the years included one Dennis King (he of the "D.K." initials; from the late 1970's on his lacquers had a stamped "ATLANTIC STUDIOS D.K." on the dead wax) and Bell Sound alumnus Sam Feldman ("sf," the one who inscribed "Phil + Ronnie" on those lacquers for the Let It Be LP and other Spector-produced Apple sides in 1970).

A hint as to pressing plants who handled Atlantic during the period of this release (as on the suffix of the matrix number on the label) include:
- PR = Presswell Records Mfg. Co., Ancora, NJ - they handled most of Atlantic's LP's during much of this period
- LY = Shelley Products, Huntington Station, NY
- SP = Specialty Records Corp., Olyphant, PA
- MO = Monarch Record Mfg. Co., Los Angeles, CA
- PL = Plastic Products, Inc., Memphis, TN (mostly 45's, alas)
- RI = PRC Recording Corp., Richmond, IN
- AR = Allied Record Co., Inc., Los Angeles, CA (after WEA acquired the plant in '78-'79)
And let's not forget Columbia, which pressed LP's for Atlantic (only available via the Columbia Record Club, a.k.a. Columbia House) up to 1973 and after 1978-79.

As for that pressing: It had to have been post-1975, for Atlantic's offices moved from 1841 Broadway to 75 Rockefeller Plaza in late 1973/early 1974, and the W logo first appeared on Atlantic product around the spring or summer of '75. Also, what's the catalogue number on that copy, and what was it originally? That could also be your clue.

The other thing was that beginning around 1973-74, Atlantic began overhauling their lacquer mastering apparatus. They replaced one of their Scully lathes with a lathe that cut 45's in my collection of such singles of the period as "I Shot The Sheriff" by Eric Clapton, "Supernatural Thing" by Ben E. King, and "Hijack" by Herbie Mann. The other Scully lathe -- one of the last lacquers cut on which was the 45 of "Pick Up The Pieces" by AWB -- was gone by mid-'75, replaced with a Neumann.