Home
›
Music
›
Vinyl Wants / Trades
NEW TRADES - oct/nov 08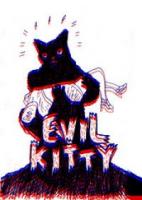 pencilface
674 Posts
a few newer bits, nothing super rare or owt, but maybe some interesting bits:b,121b,121img src="
http://i94.photobucket.com/albums/l86/joeblakey/trades4-1.jpg
"1b,121SAVOY BROWN - "blue matter" (Decca 69) Rocking bloooooze!b,121[color:#6666661EVEN STEVENS - s/t (Dakar, 73) nice funky souly rock stuff with some tasty flute business.!--color--1/font1 b]hold/b1b, 21MIKE LONGO - "talk with the spirits" (Pablo, 76) e-piano funky jazz with a most excellent breakb,121ALLA PUGACHEVA - "how disturbing is this way 1" (Melodiya, 82) Russian bird - has some fun 'cosmic' bits with squelchy synth and that.b,121RASA - "everything you see is me" (Govinda, 78) Krishna funky modern soul with famous hip hop samplesb,121SYLVERS - "2" (Pride, 73) classic -- i like 'we can make it if we try' best. sleeve and disc are tatty but it plays fine. b,121img src="
http://i94.photobucket.com/albums/l86/joeblakey/trades3-2.jpg
"1b,121CHERRYSTONES - "remedies & symptoms" ep (Twisted Nerve, 2001)b,121ICE - "import export" (prestige, 75) French funk - im sure i read there's a link to the Lafayette Afro rock band somewhere...b,121FLO & EDDIE - s/t (reprise, 73) a Turtle and a Mother...b,121JAKE SOLLO - s/t (pye, 79) afro disco stuff - -(BOOOTY!!)b,121ANGE - "le cimetiere des arlequins" (philips, 73) mad french prog. again, a bit tatty but plays fine.b,121PETER KAUKONEN - "black kangaroo" (grunt, 72) more bloozy rockb,121b, 21 plus a few fun 7's for trade:b,121[color:"#666666"1SHADOWS - rhythm & greens (their most fun play-out tune!)!--color--1/font1b]hold/b1b, 21[color:"#666666"1TOM JONES - untrue (killer dancefloor tune)!--color--1/font1 b]hold/b1b, 21EAST OF EDEN -"jig-a-jig" (awesome fuzz bass and b-boy drums breakdown in t'middle)b,121HOT CHOCOLATE - "caveman billy" (nice drums)b,121COZY POWELL - "and then there was skin" (for anyone that needs it. BREAK!!)b,121TREMELOES - "let your hair hang down" (great freaky rock)b,121FEVER EXPLORATION - "terpsy" (crazy jerk)b,121b, 21 as always, im looking for Psych, Prog, Jazz rock, OST, Eastern European stuff, fun 7's i can play out etc...