Home
›
Announcements
Moder Soul Tonight!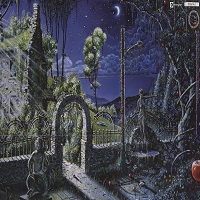 SoulOnIce
13,027 Posts
-- EDIT: Full 2-Hour MP3 and playlist of the show hyped below is now available HERE! Please check it out and let me know if it moved ya! -- [/b]


Yo Strutters and Moder Soulers!

??

Tonight I'm thrilled to be filling in on my man Josh McDermott's world famous radio program, Soul Spectrum, on WMBR, 88.1 FM in Cambridge, MA.

??

Live streaming link is at www.wmbr.org

??

MP3 will be available later.

??

2 hours of soul soul soul from the early 70's through the late 80's...planned artists include Karin Jones, Donny Hathaway, Kay-Gee's, Delegation, Marvin Gaye, Dennis Edwards and more. Rarities and classics, as I get a chance to play jammies I can't touch on my own show!

??

Please check in and check it out, feedback is encouraged, phone calls, posts or e-mails (mingus2225@aol.com)

??

Modern Soul Forever!