Home
›
Music
›
Music Talk
Return of 5 songs you're digging lately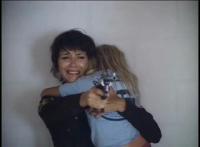 twoply
Only Built 4 Manzanita Links
2,910 Posts
I love it when people post mp3s and introduce me to new music, so I'll kick it off:

1. N.E.R.D. - Provider (Zero 7 remix) Ok, this song is corny, but I really like Zero 7's take on it.
2. Alan Parker & Alan Hawkshaw - Hot Pants Everyone knows what these guys are capable of, this is just another great example.
3. G. Somers & A. Lewis - Black Panther I'm not up on the Conroy library LPs, but this track caught my ear. It has a very distinctive 70s soundtrack feel that I dig. (My apologies for the poor recording quality. I didn't notice I had the sound up too high.)
4. Poison Idea - Icepicks at Dawn A while back there was a thread about songs that make you feel like fighting and I wished I had an MP3 of this song to post up. I found the LP last month and it's brining me back to high school. I was 15 when I went to my first Poison Idea concert and I remember leaving with blood all down my shirt (mostly my own). It was the greatest show I'd ever been to.
5. Freddie Scott - Don't Let Me Fall This falls under the category of "songs with one small passage that sends chills down your spine," another recent thread topic. It's short but sweet, starting around 1:56 into the song.