Home
›
Strut Central
new mix - EASTERN-EURO ONLY...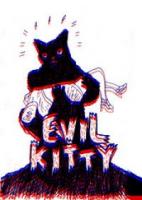 pencilface
674 Posts
b,121b,121thought i'd record a mix of the gear i picked up on a recent trip to Budapest (with one or two other bits i had lying around chucked in) ---- all Hungarian, Czech or German rubbish. hope there's something of interest in it...b,121b,121
download here/a1 b,121b,121TRACKLIST:b,121b,1211. LOCOMOTIV GT - "megvarlak ma delben"b,1212. KATI KOVACS - "van jo minden rosszban"b,1213. ILLES - "legy egy napra a kedvesem"b,1214. EVA PILAROVA - "ohen a led"b,1215. SZTEVANOVITY ZORAN - "azert is az egben jarok"b,1216. ILLES - "nem erdekel, amit mondsz"b,1217. JANOS KOOS - "nem szabad visszahivni"b,1218. THEO SCHUMANN COMBO - "vesus"b,1219. SEST STRYCU V REDUTE - "klubko hadu"b,12110. THE KUHN BROTHERS & THE MAD ROCKERS - "flight to jerusalem"b,12111. G. PRESSER - "ringasd el magad 2"b,12112. EMBRYO - "music of today"b,12113. KATI KOVACS - "csendszoro"b,12114. ZALATNAY - "new akarom latni az arcod"b,12115. ILLES - "nekem oly mindegy"b,12116. BERGENDI EGYUTTES - "furulya nota"b,12117. SCIROCCO COMBO - "wege mit gutem namen"b,12118. OMEGA - "kergeskezu favagok"