Home
›
Strut Central
WEEKEND SCORES - 10th may...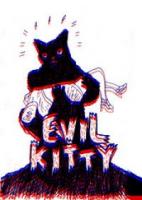 pencilface
674 Posts
couldnt find another 'finds' post...not been out in the real world record shops this week as im trying to cut down a bit this month. but a few idle low bids on ebay grabbed me these:
the 2 libs were 1 and 3 euros each. the Janko Nilovic one is fun kids music with a few great bits ... the "industries" one is mad avante-garde music that im quite enjoying this morning. lovely cover. nabbed the "bobby and betty..." for a quid and the second side is great - daft funky tunes with wierd space noises on top. the 7's were a lot of Aphrodite's child singles for 1 euro ... the "magic mirror" and the Frickin' mighty drum-a-thon "air" are both spares.