Home
›
Strut Central
Confessions of a Backpacker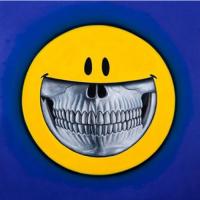 nzshadow
5,517 Posts
Satchel of Gravel is a great blog. here is the latest post:Confessions of Backpacker, Part OneSpring cleaning at Satchel of Gravel HQ is always a task, especially when it comes to point number eight on the list of things streetwear forgot about: vinyl. From amateur audiophiles to seasoned collectors and DJs, everyone has their own way of filing and categorizing their wax. Recently, I was making room for all free swag we???ve been getting???.and came across a crate of albums that have been played in their entirety, maybe twice. Here???s why:
http://www.satchelofgravel.com/?p=645
For you lazy fuckers who dont want to click through, here are the albums he 'reviews'Deep Puddle Dynamics - ???The Taste Of Rain???Why Kneel???Group Home - ???Livin??? Proof???Aesop Rock - ???Float??? (actually, anything by Aesop Rock)U-God - ???Golden Arms Redemption???Smut Peddlers - ???Porn Again???Jurassic 5 - S/TDilated Peoples - ???The Platform???Afu-Ra - ???Body of the Life Force???Buckshot - ???The BDI Thug???