Home
›
Strut Central
Seattle. Where's the soul 45s?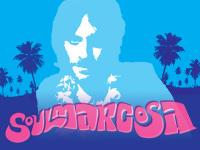 soulmarcosa
4,296 Posts
I'm DJing an early evening set at this event in Seattle this weekend:
http://www.emeraldcitysoulclub.com/weekender/
I'll probably hit up Jive Time (and that antique mall across the way), and the event itself has a 45 swap on Sunday. But are there any other spots nearby I should check out for decent 60s-70s soul/funk/garage 45s? I wasn't planning on visiting Portland but if the weather isn't good for outdoor stuff on Thu/Fri, then I might make the 6-hour roundtrip and check out Crossroads. And of course if anybody wants to link up, I'd be down for a drink or whatever if we can make time. Hollereth.