Home
›
Music
›
Music Talk
Your Favorite Spiritual Jazz LP'S?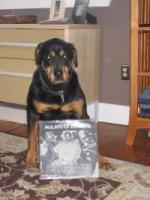 NateBizzo
2,328 Posts
There are so many but here are my favorite current top 5:-Ambiance "Ebun" Da-Mon RecordsInfluenced by the modal jazz of John Coltrane, Pharoah Sanders, McCoy Tyner and Rahsaan Roland Kirk, Ambiance was an excellent but little known post-bop group that was active in Los Angeles in the late 1970s and early 1980s. Ambiance reflected the spiritual outlook of its founder and leader Daoud Abubakar Balewa, a saxophonist/flutist who also played African and Latin percussion and was heavily influenced by world music. Ambiance recorded several LPs for Daoud Abubakar Balewa's Da-Mon label in the late 1970s and early 1980s--including Ebun, Drift Up to Space, Tight and Tidy and Into A New Journey--before breaking up and moving back to Nigeria. I Spoke to some musicians who played with Daoud and they all said that he sacrificed and ate dead chickens before each session. The track "Turnaround" is a total standout with the later date allowing for some acceptable synth moments.-Infinite Sound S/T Arch RecordsGreat LP includiong members of the Son's & Daughter's of Light, put out on the Berkley labe Arch. Not a difficult LP to find, but one that is tough to let go of. I've really been enjoying this lately.-Positive Force w/ Ade Olutunji "Oracy" PamojaSpoken word spiritual-ness out of Detroit. Entire LP is killer in my mind. Aleit doesn't like this record. Personally this can stand next to any spiritual Jazz LP and hold it's out. There is even a funk track with a break, but the militant spoken word tracks are what do it for me.-Harold McKinney "VOICES AND RHYTHM OF THE CREATIVE PROFILE" TribeA classic. I got my copy for a reasonable price from that Knicker Chris. Many a good chune and worth the price that it goes for. Their version of "Fredom Jazz Dance" is probably my favorite version.-Electric Ninja Group/Sunship Ensemble "Pacific Rim" RCITwo different groups putting down a magnificent piece of music. This entire LP is killer, lots of far east influences but the actual music itself is quite dreamy. No vocals but that doesn't really matter. There is even some fuzz on it towards the end of the Ninja Side.

What are some of your favorite Spiritual Jazz LP's?