Home
›
Off Topic (NRR)
If you could bring 3 people back from the dead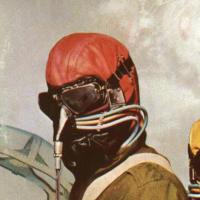 edith head
5,106 Posts
who would they be?
1) Fred Sonic Smith [/b]




incredibly talented guitarist for the MC5 and mastermind behind Sonic's Rendezvous Band. Strange & entertaining, underappreciated deep & soulful voice, and devastatingly foxy. if he were still alive he could keep putting out good records and i could tell him to dump patti smith.

2) Bill Hicks[/b]



it's eerie how his dark but funny commentary can be applied to the present such as the bit mocking "the huge coalition" for the first iraq war. fearless, smart, brutal, articulate, empowering, etc. etc. if he were still alive i wonder what he would say about these times.

3) Albert Ayler[/b]




founding father. visionary. not of this planet and mysterious as fuck. so many questions unanswered.