Home
›
Strut Central
Mixtapes you listen to the most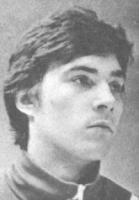 JimBeam
Seattle.
2,012 Posts
Not tryin' to threadjack or steal some thunder, but the other thread is albums, not tapes. What mixtapes do you listen to over and over and over?here's a few of mine:j rocc vs. jaylib- for a 25 minute promo, this kills it
spinbad's rock the casbah- way ahead of the 1980's newfound popularity... back when it was still "ironic"
no explanation necessary:
i also ride for the "Syndromes" mixtapes (mostly west coast bias revealed)I also like a lot of the old Screw tapes- he did a promo for a Lil Keke album called "All Work, No Play" that is

I'm sure there's a ton more that I can't think of right now.I'm listening to (and enjoying) the new Mad Decent Tel Aviv podcast right now.