Home
›
Strut Central
Looking for audio stylus+cardbridges... Wich ones?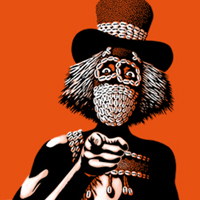 noreille
270 Posts
Hi everybody... It's been a long time since I didn't post here... Well, I know this has been discutted at least a hundred times on this forum but... this time I'm the one who needs answers!

I intend to replace my actual ones wich are my last ones... You know, those bad cheapies you keep just in case you are broken and don't have money enough to replace your old cardbridges...I'm not a specialist, that's why I'm asking for advices...... I need
polyvalent[/b] cardbridges as the records from my collection vary from super good produced and pressed records from the mid 70's in excellent condition to quite bad pressed 60's EPs and african singles found in flea markets in VG- condition and sounding so...From my own experience, the Stanton Groovemaster was working very fine and I'm actually considering buying them again.A friend told me about the Shure "White label" in very good terms, talking about polyvalence (and I like this word...). They're a bit expensive but I can make an effort if they really worth it...Also, I'm wondering about the Shure M44 audio performances except beeing good for scratching because I don't do this, as I can have a pair of them for half the price of the Stanton Groovemaster...... But it's only my poor experience, a friend talking about his new cardbridges and a personnal questionning... If you have better recommendations or you can help me making a smart choice between these 3, I'm posting this message to read you...In advance, thanks for your help!B.