Home
›
Strut Central
Isley Brothers APPRECIATION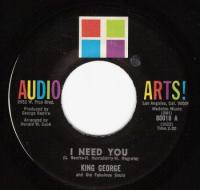 Jazzsucka
720 Posts
I just got a 45 by them in the mail and decided that an appreciation thread was due here on the strut.The Isley's stayed relevant in the game for about three decades from doowop to r&b, soul and funk, adjusting to changes in music styles and created some top notch songs to boot. They were on top of their business, and founded their own label T-Neck. Some of my faves:
"Why when your love is gone"
"It's your thing"
"Work to do"
"Footsteps in the dark"What say you? What are your personal favourites? I'd really like to hear more about their earlier work, and also some later stuff that I might have missed.