Home
›
Strut Central
Soul Kitchen appreciation (old head related)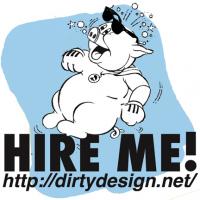 tonyphrone
1,500 Posts
From Dallas Penn.com:
When the 1990???s came around New York City was without a specific Hip-Hop club. Mars on West 13th Street tried to fill that void with their ???TRIP??? parties while a host of promoters would have loft parties on Broadway in the SoHo area. One of these parties called ???Payday??? had an interesting mix of promoters who were classic and current Hip-Hop fans. They hired a dee jay named FRANKIE INGLESE to spin for their small Monday night party at Brother???s Bar-B-Cue. The party was primarily a cool out for the music industry people that worked in the neighborhood. Doors opened at 10pm and there were free bar-b-cue wings along with quarts of Colt 45 sold for a ridiculous three dollars. Suffice it to say this was my Monday evening dinner party.FRANKIE INGLESE kept it funky all night. Classic hits from Parliament Funkadelic, the Meters, Sly and The Family Stone, Average White Band, Rufus, Rick James and so many other great musicians played on through the night. FRANKIE had the original 12 inch vinyl records for all the music that rappers were sampling. He even had stuff that hadn???t been discovered yet by Hip-Hoppers. This was where I first heard the extended version of JAMES BROWN???s ???The Big Payback???. It???s a song so rich and complex with melodies that several songs have been sampled from that record and most of them sound different from one another. It was as if you could get an endless amount of samples from one JAMES BROWN record.If you wanted to become a Hip-Hop producer then Franky Jackson???s Soul Kitchen became the only party that you needed to attend. There was a moment when everyone who was involved in Hip-Hop was coming to this party. I credit this party with restoring the popularity of artists like GEORGE CLINTON, WILSON PICKETT, BOOSTY COLLINS and MACEO PARKER, but bigger than all of those guys was the man who inspired their music. Franky Jackson???s Soul Kitchen helped me appreciate why JAMES BROWN was called ???The Godfather???.
I used to go to this party in high school (the pre Guiliani/Dinkins era- ho!) and this is the party that got me interested in soul/funk/etc. The vibe was dope and we used to always see the big rappers of the day chillin there drinking 40's - for real! I remember summer of 92 or 93 - it was at the wetlands and GURU, A.D.O.R. ("Let it all hang out")and Zhiggee were there and we were geeked!Anyone ever go to this? I know Frankie Inglese still does the 80's night at Don Hills' (which is dope for what it is) - but he was killin it at the Soul Kitchen.